Published on:

Author name:

Dr. Sanusi Umar MD

Author Bio:

Dr. Sanusi Umar MD is the author of this article.

Last Updated on December 17, 2020 by Dr Sanusi Umar MD

Hair Loss Medications:  By now, most Americans have heard of different prescription hair loss medications, either as a medical option or in pop culture jokes and movies. Of course, for the millions of men and women who experience balding, hair loss isn't a joke! In fact, loss of hair can deal with serious blows to self-esteem, and furthermore can even result in clinical depression. These patients may want to consider hair loss medications to treat their condition.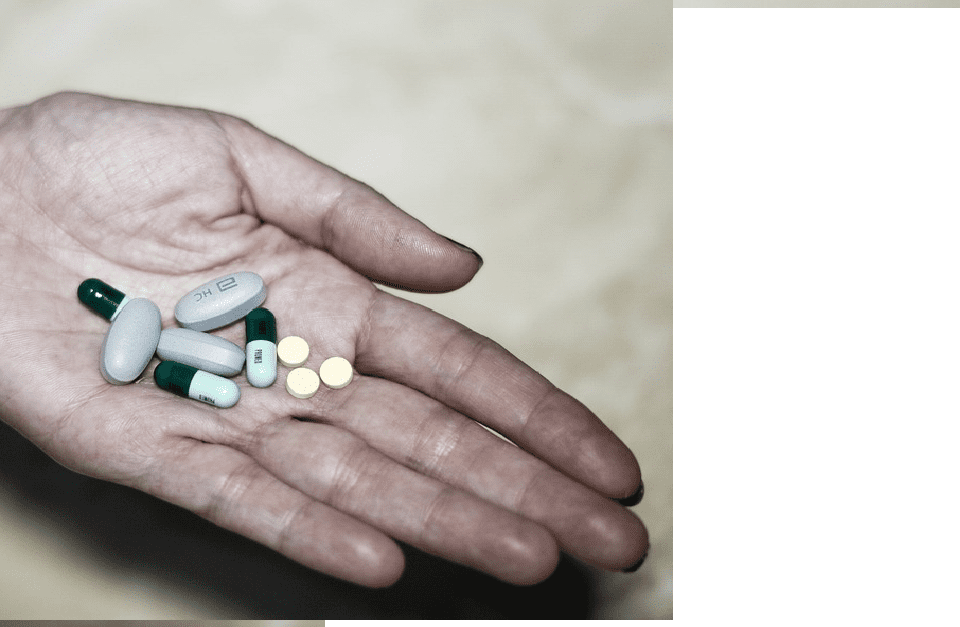 For some, any option will do when it comes to treating hair loss. In their quest for restoration, some candidates opt to try medications for hair loss that promise exceptional results. Of all the herbal supplements and so-called miracle hair loss cures, the Food and Drug Administration (FDA) has approved only two drugs as hair growth medication: Finasteride (Propecia) and Minoxidil (Rogaine). A 3rd drug that is FDA approved is Bimatoprost (Latisse), however, it is approved only for regrowing eyelashes.
Getting to Know the Available Hair Loss Medications
Prescription Medication for Hair Loss: Propecia & Finasteride
The drug finasteride, better known under the brand name Propecia, is a hair loss prescription pill that is used to slow down the hair thinning process. In some cases, the medication has even regrown hair in bald areas on the scalp. The product, which requires a prescription for purchase and consumption, has shown particular success in correlation with hair transplants. Finasteride has a way of bringing about growth so that the hair donor area looks fuller.
Mechanism of Action of Propecia / Finasteride:
Finasteride is a small molecule type that decreases the concentration of Dihydrotestosterone (DHT) in men. The prescription hair loss medication encourages hair growth by blocking an enzyme known as 5-alpha reductase, a key component in the formation of DHT. Scientists widely agree that the hormone DHT causes pattern hair loss in men.
Doctors often prescribe Propecia to combat pattern baldness and, theoretically, to bring an end to hair thinning. Finasteride  (Propecia) does, however, have a number of obstacles and side effects potential users should know about:
Propecia is one of two hair loss medications known to be effective in the crown area of the scalp but ineffective around the temple and hairline areas, which is where many patients experience the most hair loss.
Severely bald patients, like those who score a six or seven of the Norwood scale, do not reap any benefits from finasteride. Unfortunately for these patients, their hair loss has progressed to a level in which the medicine cannot help.
Finasteride requires a prescription, which means that individuals who do not obtain approval from a doctor cannot purchase the hair loss medication.
Curious patients should consult a doctor about Finasteride, and should know about the side effects of this hair loss medication:
Men have reported erectile dysfunction and low libido even after discontinuing use if the product.
Propecia may increase the chances of certain cancers, such as breast and prostate, in men.
Some have reported increased feelings of depression since using Finasteride.
Other side effects include testicular pain, itching and hives, and swelling in the face and lips.
Medication For Hair Loss:  Rogaine & Minoxidil
Perhaps the most well-known hair loss medication around, Rogaine, also known as minoxidil, also restores lost hair in the crown area of the scalp. As with Propecia, the product has not shown effectiveness in restoring the hairline or regrowing hair along with the temples. Rogaine comes manufactured as both a medicated shampoo for hair loss and as a medicated spray foam. Doctors have approved it as a medication for hair loss in women and men alike.
Mechanism of Action of Rogaine:
Scientists theorize that minoxidil works by causing a prolongation of the growth phase of hair. In clinical terms, this phase is called anagen. As yet, the mechanism of action remains unknown. Theories include vasodilatation, meaning blood vessels increase in size, which improves blood flow to the area. Perhaps the increased oxygenation and nutrient supply that occurs, as a result, promotes hair growth. Another hypothesis posits that minoxidil causes direct DNA stimulation. Yet another theory attributes its effectiveness to modulation of the prostaglandin pathway particularly influencing PGE2. Finally, minoxidil is a known potassium channel opener that exposes the Sarcolemmal KATP channels. Rogaine has proven effective over the years as both a male and female hair loss medication. The product does, however, have one major flaw: it requires daily consumption to work. Patients who start and then stop their daily regimens will notice regression in progress and may even experience hair thinning again. In short, then, patients must use Rogaine every day.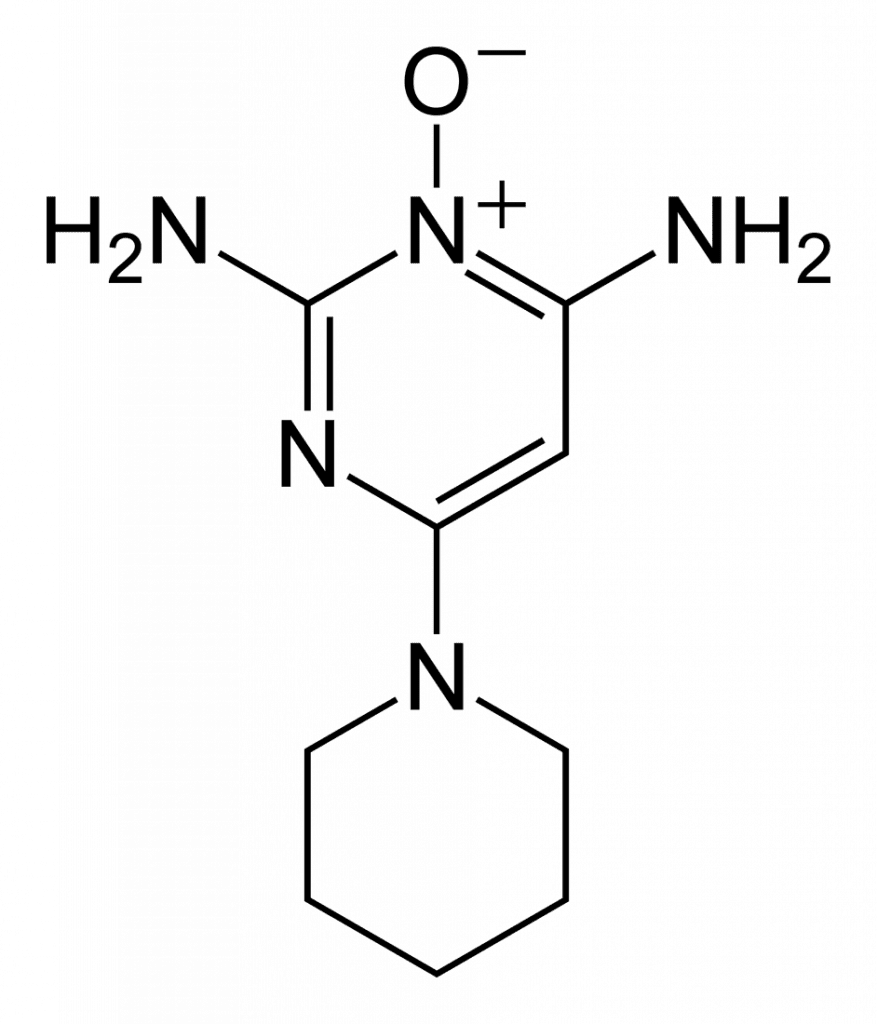 In addition to its ineffectiveness after discontinued use, minoxidil – Rogaine has the following precautions attached to it:
Patients with open wounds on the scalp should not use the product. Such use could lead to more of the chemical getting into the body, which could be dangerous.
Patients should not use Rogaine on any part of the body other than the scalp.
People who use Rogaine should not use it in combination with any other topical products.
Patients should apply hair regrowth prescription Rogaine once a day for the best results. New hair growth begins within four months of consistent use, though the hair will initially be discolored and barely noticeable.
Although millions have used the hair regrowth medication Medications for hair growth with no side effects, in a few rare instances doctors have observed certain side effects as a result of Rogaine:
Patients have reported burning of the scalp.
Rogaine has caused inflammation or soreness near the root of the hair.
Minoxidil has brought about headaches and lightheadedness in patients.
Acne has appeared in treated areas.
Eyelashes Medication For Hair Loss: Latisse & Bimatoprost
Individuals who have problems growing eyelashes typically seek out a medication known as Bimatoprost, also known under the brand name Latisse. This prescription-only hair loss medication began as a glaucoma drug before doctors began prescribing it for eyelash hair loss.
Patients should always apply Latisse to the top eyelid so that the product can drip down to the bottom lid. Patients should never let the product come into contact with the eyeball and should avoid applying more liquid to the bottom eyelid.
Bimatoprost Mechanism of Action:
Doctors still have yet to discover the mechanism for action in Latisse – bimatoprost. The medication does, however, foster eyelash restoration by working gradually to deliver maximum results in four months. Although results can begin to show in patients who use Latisse for at least four weeks, those who use the medication on a daily basis for sixteen weeks experience the best results.
Although not originally meant for hair restoration, the FDA approved Latisse for treating hair loss in 2008. Evidence shows that consistent application extends the life of lashes and causes new hairs to grow. Patients have reported seeing positive results within eight weeks of initial use.
Even with its favorable results, Latisse has certain drawbacks for patients looking for long-term success. As with other hair loss medications, the product carries a high price tag and requires the tedious process of applying the drug to only the top eyelid. Even with the FDA's backing, Latisse has not shown effectiveness in all patients.
Medication For Hair Loss Alternatives: Dr.UGraft Advanced FUE Method
Every hair loss medication has one thing in common: it only provides a temporary solution. Even the best-medicated shampoo for hair loss must be used on a regular basis. Science may one day develop a new medication for hair loss that prevents hair from falling out regardless of cause. Until that time, however, only hair transplantation has permanent results for hair restoration. The groundbreaking new procedure is known as Dr.UGraft FUE transplants existing hair from any part of the body, to the head, eyebrows, or eyelashes.
As developed by Dr. Sanusi Umar, for whom the procedure is named, Dr.UGraft FUE is compatible for use with all types of hair, including previously un-transplantable, tightly-wound hair. Wounds from the non-invasive procedure generally heal within a month, and hair can take up to one year to reach full growth. Unlike other, primitive forms of hair transplantation, Dr.UGraft utilizes hair from all over the body, not just the head. This expands the donor pool of every patient and allows Dr. Umar to reconstruct hair to have a totally natural look. That includes areas like the brow or eyelashes—Dr. Umar can restore hair with Dr.UGraft so it looks totally natural.
Dr. Umar performs Dr.UGraft in his office, where his skilled and hospitable create a comfortable environment for each patient. Prior to the procedure itself, Dr. Umar creates an individual treatment plan for each patient, setting certain goals, and always keeping cost in mind. Dr.UGraft itself is performed with only a local anesthetic, though a full transplant might require more than one session.
Patients tired of the embarrassment of hair loss, or patients interested in hair loss medications or in Dr.UGraft FUE, should arrange for a consultation with Dr. Umar today. Hair loss has plagued men and women since the dawn of time. Modern medicine offers solutions, nobody should have to suffer anxiety or humiliation because of hair loss!
Frequently Asked Questions for Hair Loss Medications:
I've just noticed my hair beginning to thin… what hair loss prescription or medications are right for me?
As the treatment varies from case to case, patients should consult with Dr. Umar to find out which treatment method offers the best solutions. In general, however, hair loss medications work best as a preventative measure for patients who have experienced minimal to moderate hair loss. In more severe cases of baldness, Dr.UGraft FUE hair transplant offers a better, more permanent treatment.

What kind of patients should not consider the option of medication for hair loss? Is there a role for Minoxidil after a hair transplant? What is the role of Propecia after a hair transplant?
Again, it's always best for a patient to consult with a medical professional before ruling out any treatment methods. With that in mind, patients who have experienced heavy hair loss, depression, or erectile dysfunction in the past may want to consider Dr.UGraft FUE as opposed to hair loss medication. Dr. Umar does recommend certain hair loss drugs following surgery in patients who continue to experience hair loss.
I've undergone a hair transplant in the past with unsatisfying results. Is medication for hair loss right for me?
Patients left unsatisfied by previous hair surgery should consult with Dr. Umar. Depending on the results of the previous surgeries, and the objectives specific to an individual patient, Dr. Umar might prescribe hair loss medications, recommend treatment with Dr.UGraft, or some combination of the two.
If you've got questions about medical means of treating hair loss that haven't been answered here, feel free to reach out to Dr. U himself via our Ask Dr. U feature:
For Further Reading: